Can user and business needs be translated towards how content channels are connected?
The results speak for themselves.
Working closely with the UX Strategist, I was able to overcome technical hurdles and fear of uncertainty, rallying a team across 3 divisions to an org-first content approach.
As a UX Content Strategist, my responsibilities included (1) maximizing the efficacy of available content channels per
context
(2) creating the content using design thinking.
The client received a deck showing the content solution to
The Master Problem
, that could be distributed to product teams to scale the approach firm-wide.
Branch Office Admins working in a small-office, supporting a Financial Advisor.
Working with the UX Strategist, a UX Researcher and the Service department, we created an org-first approach to reduce interruption of workflows, promote focus on the task-at-hand, and provide guidance to resolve the error.
Understanding
context
enabled strategic decision-making to structure the content.
The previous error message had much to be improved given the contextual factors.
Incorporating the user, business, and channel needs, we arrive at a more effective message.
The results spoke for themselves (see above). When you leverage user and business needs, along with an appropriate voice in the right channel, success happens.
Tier Two: Pendo On-Screen (Support Content)
Traditionally, the organization would "dump" users to an intranet site without an intentional or easily decipherable information architecture, to provide additional content.
We uncovered that with a brief bit of code, we could allow the user to stay on the same screen, and receive content
at their request
…instead of a pop-up or a confusing, generic article.
Tier Three: Salesforce Service Cloud Content
Service content titles contained an error code that's relayed from the user, to the service agent.
This small piece of information minimizes the time required for agents to locate, identify and apply the content related to solving the issue at hand.
For a department with a high turnover rate, this small error code is striking gold for positively empowering people and giving metrics to prove it.
Creating Business Impact.
The moral of this story? You can translate user, departmental and business goals into your content structural decisions and also, into the words themselves.
Doing this supports
users moving forwards
, towards the solution. Period.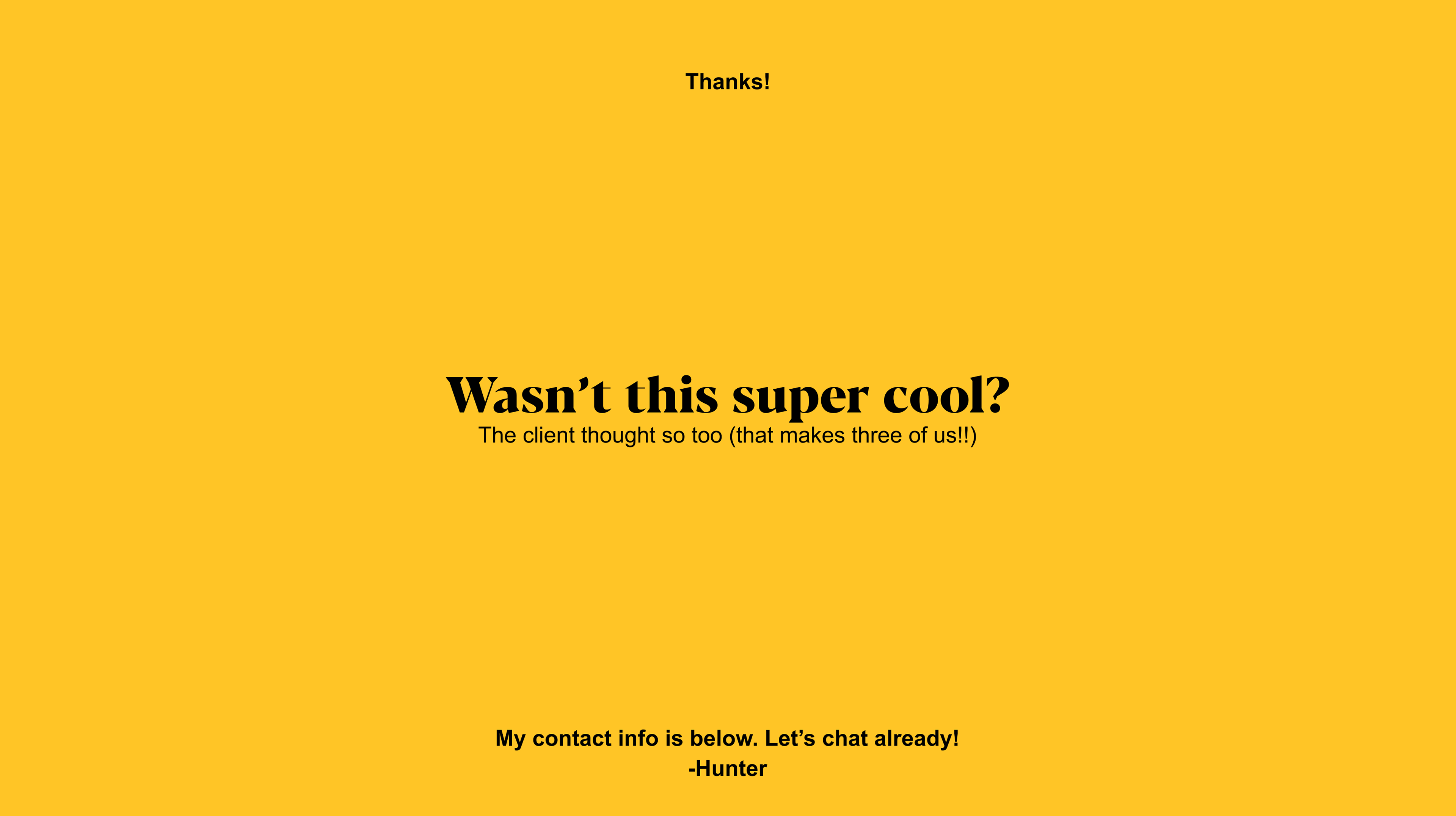 Email at hbrankamp@gmail.com to set up some time to chat about your unique situation, or even better...
Call me at 513.290.9105, since we're old enough to remember and appreciate talking on the phone.